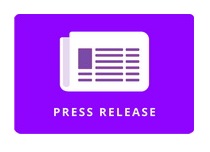 A press release is a statement written for a reason and directed at members of the news media for the purpose of announcing something apparently newsworthy.
It is compelling news story written by a public relations professional which is then sent to targeted members of the media or different news related websites and blogs. The target of a press release is to catch the interest of a journalist or publication. The press release should contain all the important information which comprises of five W's: Who? What? Where? When? & Why?
It can be an announcement for a wide range of news items, including scheduled events, personal promotions, awards, new products and services, sales accomplishments, product launch etc. It can also be used to generate a feature story. Reporters are more likely to consider a story idea if they first receive a press release. It is a fundamental tool of public relation work, one that anyone who's willing to use the proper format can use.
Here, OnlineAdMag's press release service will help you to achieve your goal of developing a professionally written and organized press release which you can use on different medias.
Interested? Click the button below to request a quote.