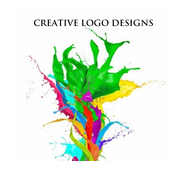 Business logo is the identity for you and your business. Logo is the very first thing which a business should have and at OnlineAdMag we are committed to provide you exceptionally appealing and professionally designed logos.
Our designer and creative professionals come up with a creative, unique, high quality and professional designs that will give you a great edge over competitors and leave a great image in the minds of your clients and customers.
We design all the logos with our complete dedication and our heart in it which means that we will design an ideal logo just as ideal as you are and your business.
How it works:
1. Select a package that best suits your budget and requirements.
2. Contact us through email, call or by filling contact us form and tell your requirements to us.
3. Our representative will tell you and ask you further questions and provide you a questionnaire to fill.
4. We will do a brainstorming for your logo.
5. You will get a number of concepts for your selection
6. The selected logo will be finalized with finishes and will be sent to you on a delivery date.
7. You will become the owner of the fabulous logo designed by OnlineAdMag.
Interested for a Professional Logo service? Click the button below to see the packages: