Blog Designing and Development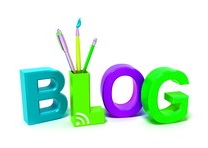 Blog is a regularly updated website of any company, brand, service or individual. Blog is mostly based on the content of any company and for its marketing. Business blogging for any company or individual plays a very important role in the sales of their products and services. Because in blogging you create content on regular basis and your blog helps you to get connected continously with your customers and your target buyers.
OnlineAdMag's Blog Designing and Development service will help you creating your blog for you in a very professional way with the latest advanced technology of Wordpress. Our blog designing experts and developers will create a blog according to your company's needs and requirements and will also train you that how to update your posts on your blog keeping in view the customers and their traffic on your blog.
Interested in having your blog designed and developed by us? Click the button below to request a quote: