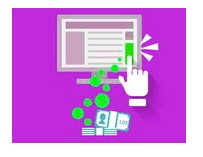 Web Advertising and PPC is the quickest and most controllable way to get your website to the top of the search results when people are looking for your type of business, and because you pay per click, it is easy to control the budget and return on investment for your campaign.
Our PPC team have been managing PPC advertisements since a very long time. Over this time we've developed our own unique methodology for managing campaigns from the small start-ups to the very large established leaders in their sector.
Advertising business online is not always as simple and easy as you may think. With so many options on internet how can you be so sure that you are targeting potential customers and not marketing to the wrong audience? If you do not have the required expertise you could effectively be throwing your money away and seeing very little in return. This is where OnlineAdMag's Web Advertising and PPC Pay Per Click Service can help.
Our dedicated Google-trained, facebook marketing experts can help you to create and manage your PPC campaign and also help you to target your audience to maximize your advertisement's potential.
Interested? Click the button below to see and select the package: