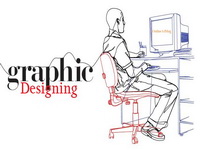 Graphic designing is all about creativity and being unique at every point, to be different from your competitors is the main thing to get noticed. Your corporate identity of print and digital design is often what makes the first and lasting impression of your organization. Nothing can have a core impact on your business than a professional corporate identity which comes with professionally designed marketing collaterals.
There is a famous saying "A picture explains all which words can't" explains the significance of graphic designing. In this technological world, graphic designing has become the most effective and efficient way of conveying the message in very short time. Today the applications of graphic designs are nearly endless. From technical schematics to simple road signs, hoardings, project presentations to comic books, business logos to monograms, graphic designing has literally taken the world by storm and has become a major and most popular industry.
We promise you 100% unique and creative graphic designs.
We Offer:Creative Designing
► Logo Designing
► Business Card Designing
► Flyer Designing
► Brouchure Designing
► Stationary Designing
► Catalogue Designing
► Booklet Designing
► Standee Designing
► Roll Up Designing
► Pylon Designing
► Pole Sign Designing
► Hoarding Designing
► Wordpress Layout Designing
► GUI Graphics
and all type of product's of photography and graphical work
Want to know more? then contact us by clicking the request a quote button below, our representative will guide you.