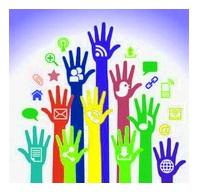 Social Media is a huge business and your customers are spending more time daily and hourly socially for connecting with friends and brands every day and connecting with brands means more business and customers for the companies. And if your brand and company is not taking the advantage of this and you do not know the importance of social media then it's time you to focus on your Social Media Marketing strategy.
Social media websites like facebook, twitter, google plus, youtube, etc offer a number of exciting opportunities for businesses. As a business you can use social networks to connect engage and communicate with your audience with high levels of accuracy and interactivity.
Social media is more than just an engagement tool. Social Media Marketing has evolved into a very strong opportunity for reaching out to a huge number of potential customers and influencing them to form a favorable opinion about your brand, product, service, business or company.
OnlineAdMag's social media marketing service help your business to define and execute a strategy to tap into these audiences and help them form a positive opinion of your brand. Our services include strategy planning, content creation, engagement and channel support.
Interested in getting our social media marketing service? Click below given button to see and select the package: